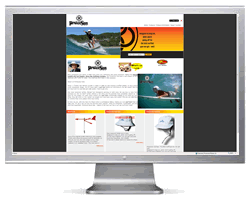 Innovative surfing manufacturer, that specialises in surf hats - designed to keep surfers protected from the harsh marine sun.

Search engine sfriendly shopping cart combined with some internet marketing makes this site the #1 site in the world for it's market niche.

Cool design.

The entire site is administered through a custom CMS (content management system) so the owner of the business has full control over the content of the web site.


Website
Protec Sun
Internet Marketing
Target Keyword: Surf Hats
Commenced: July 2006
Currently: (Jan 2008)
#1 Surf Hats (google.com.au, .com)
#1 Surf Hats Australia (google.com.au, .com)


Development included:
Search engine friendly shopping cart
Content Management System
Internet Marketing
Random feature products
Image galleries
<< Previous
Australian Security Academy
| Back to
Site Build History
| Next >>
Soho Galleries