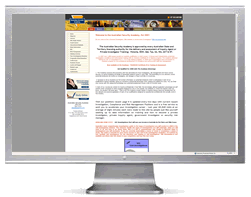 Lots of customisation went into building this web site.
Things such as course booking functionality, moodle integration, and position vacant features help to create a powerful website that does everything the client requires.

Page libraries, and lots of customised forms combine to make this one of the best sites in it's industry class.

Total control over the content displayed on the site is given to the site owner through a custom CMS (content management system).
Website
Australian Security Academy
Internet Marketing
Target Keyword:Private Investigator Training
Commenced: 2006
Currently: Jan 2008
#1,#9 Private Investigator Training (google.com.au, .com)


Development included:
Content Management System
Customised forms
Page Libraries
Moodle integration
Positions vacant module
Internet Marketing
Links management system
<< Previous
Slingfings
| Back to
Site Build History
| Next >>
Protecsun