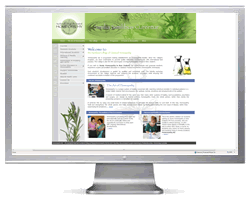 Very attractive site for leading Homeopathic training school in New Zealand.

The original site was launched in April 2004 and has powered since then.

Internet marketing has been a great success, resulting in many new students for the college.

Complete content management system enables the site administrators to update the entire site's content, as well as add more pages when ever required.

Internet Marketing
Target Keyword: Homeopathy School
Commenced: April 2004
Currently:Jan 2008
#3 Homeopathy school (google.com.au, .com)
#1 Homeopathy new Zealand (google.com, .com.au)
#3 Homeopathy (google.co.nz)


Development included:
Powerful internet marketing
Page libraries
Content Management System
Links management system
<< Previous
Natural Parenting
| Back to
Site Build History
| Next >>
Roper and Parry