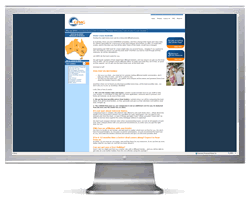 Need a home loan? Don't want to see the banks? GPMG is for you.
This is a pure information site with a custom form designed to guide someone through the loan application process.

Once the details are submitted to the site, the site owners then use that information to find the right mortgage for you - at no cost to you!
Very nice design, easy to use website.

Total control over the content displayed on the site is given to the site owner through a custom CMS (content management system).
Internet Marketing
Target Keyword: Home Loans Australia
Commenced: Mid 2006
Currently: (Jan 2008)
#6 Home Loan Resources (google.com.au)

Development included:
Content Management System
Internet Marketing
Links management system
<< Previous
Roper and Parry
| Back to
Site Build History
| Next >>
Kindred Media